Unique Features of Our Property Investment Model
HMO Property Designs offers a unique investment package, developed from our collective experience in the property market and commercial finance industry.
The package we have devised for purchasing property is available to both experienced and first-time property investors. The team at HMO Property Designs has sourced a portfolio of ready-to-purchase terraced properties for sale based mainly in the North West.
Here's how it works:
The investor buys the house directly from the vendor (from those sourced by HMO Property Design), net of any commissions. Before contracts are exchanged, we work with our quantity surveyor to provide outline quotes for reconfiguration. We then oversee the builder on refurbishment and redesign of the property to the highest standard.
Refurbishment includes certified central heating, electrical wiring, damp course and double-glazed windows and doors. The house will be replenished and decorated with new floor coverings and blinds. A new bathroom and kitchen are fitted, along with new internal fire doors throughout as standard. All energy and rental conditions will be met within the house. Smoke detector systems are fitted in each room.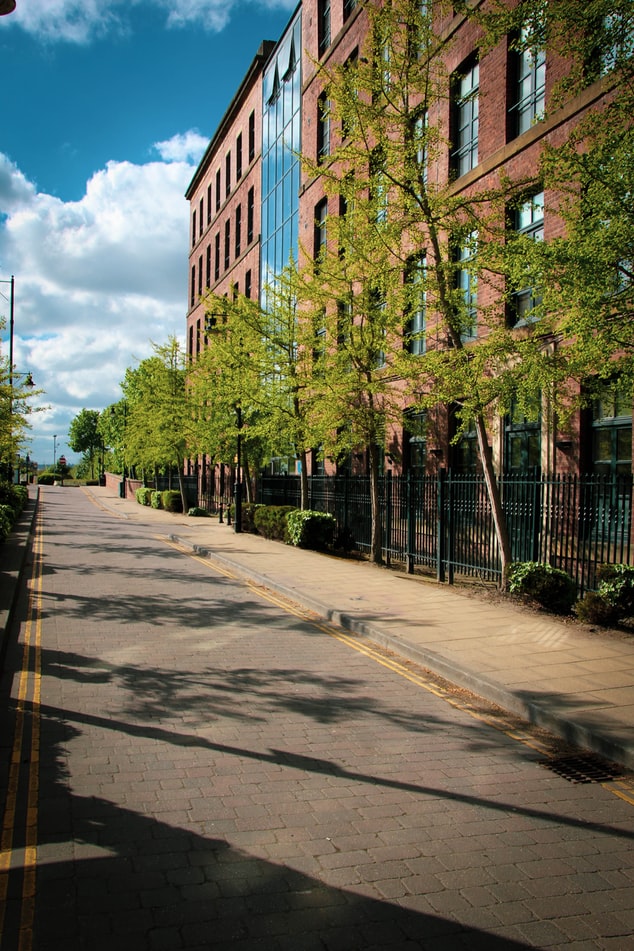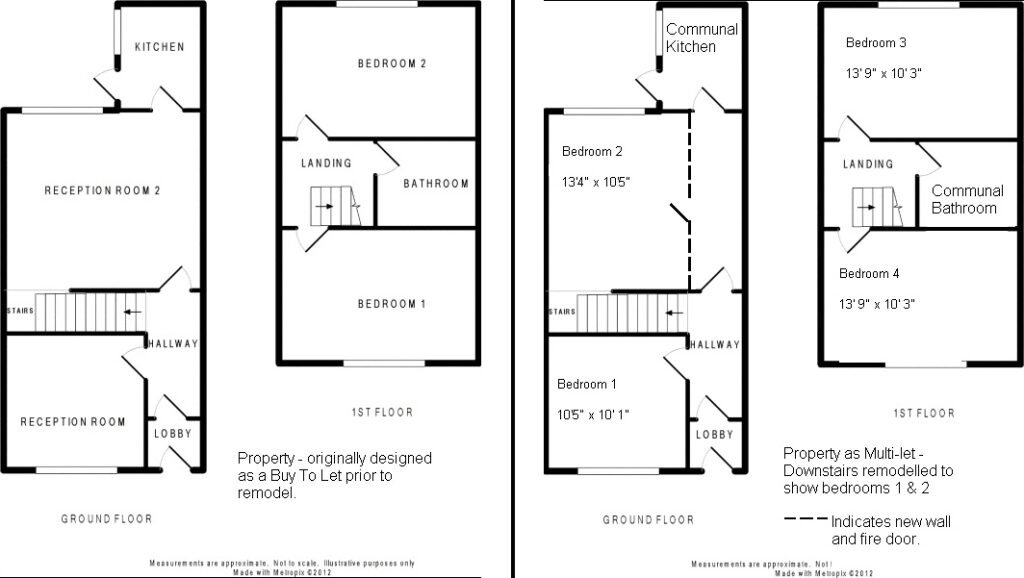 Buy to let or Multi-let?
All properties can be completed as a standard buy-to-let property. Typical configurations mean that the front door opens into a hallway with a door to the living room or first reception room. The hallway continues to the stairs on one side before opening up to a second reception or dining room.
The configuration in all our properties allows for the possibility of extending the wall of the hallway and adding a further door to create another enclosed room. By converting the living and dining rooms into two extra bedrooms, the property can therefore be made suitable for multi-let.
The rooms in question include external windows. They are generally large rooms due to the type of terraced property, ensuring that they form comfortable bedsits.
For multi-lets, we finish each room with locks on the doors. All legally required regulatory upgrades for multi-let properties are also made, including (but not limited to) door closers and fire extinguishers.
The Investment
HMO Property Designs can demonstrate returns of around 15 to 20 % on the multi-let investment option, most of the investment deals we manage are four-bed Houses of Multiple Occupancy (HMO) multi-lets.
Here is an example of the kinds of returns gained by the different investment models.
Buy-to-let investment model
A standard buy-to-let property typically commands rent of approximately £400 pounds per month. If we allow for maintenance and mortgage payments, investors can expect a net profit of approximately £150 per month.
Multi-let/HMO investment model
A four room multi-let will rent for £400 per week gross. Overheads include mortgage, maintenance and management costs. If we take these away, along with a reasonable figure for potential unoccupied months, then the net profit lands at a conservative estimate of £1,100 per month. This equates to £13,200 per year. Furthermore, student HMOs have no council tax overheads, which increases the profit even more.
When a purchase is legally completed under HMO Property Designs' multi-let scheme, we will go ahead and manage the conversion work. In addition, we provide a minimum of three tenants (although four is more usual) through our independent management company. These tenants will have paid their deposits and be ready to move in.
Conversion work under the extra multi-let service includes:
Fully furnishing rooms, including installation of blinds.
White goods and fittings within the kitchen unit.
Fully authorised building for tenants.
All of this gives the investor an ongoing profitable business from day one. The property and profit margin are maintained through the ongoing management agreement with HMO Property Designs.
Due to Government regulations, we have seen a marked increase in demand for bedsit-type single room HMOs. This means that investors can purchase property under these schemes in affordable regions, wherever they themselves are based.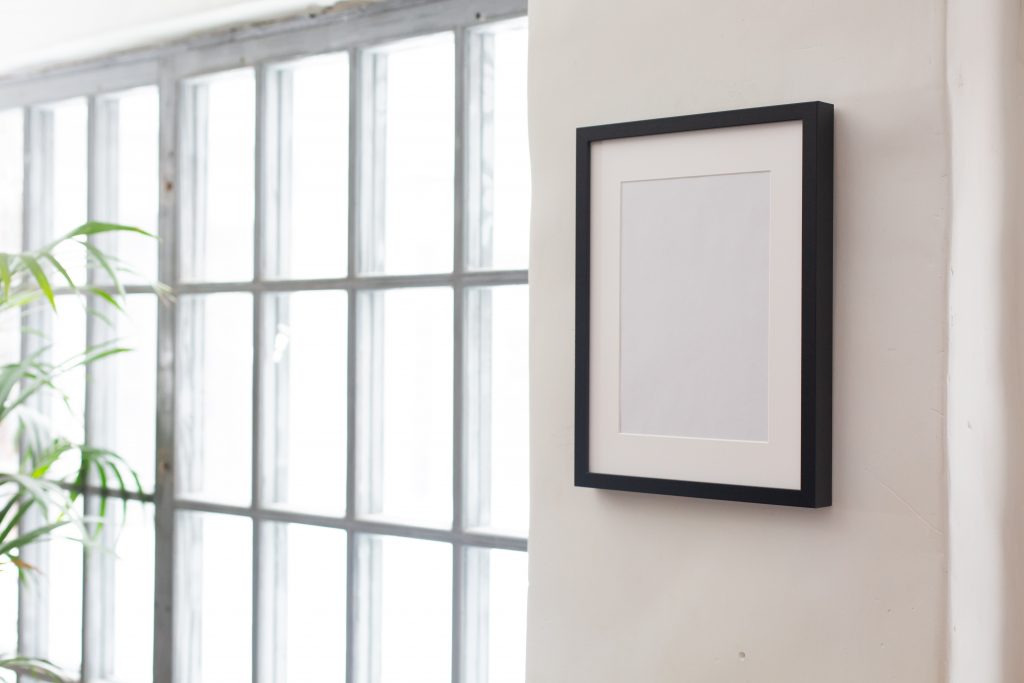 Want more news, information, and expert commentary on the HMO investment sector from qualified and experienced thought leaders? Then head to our blog!